Older Adults Takeover Day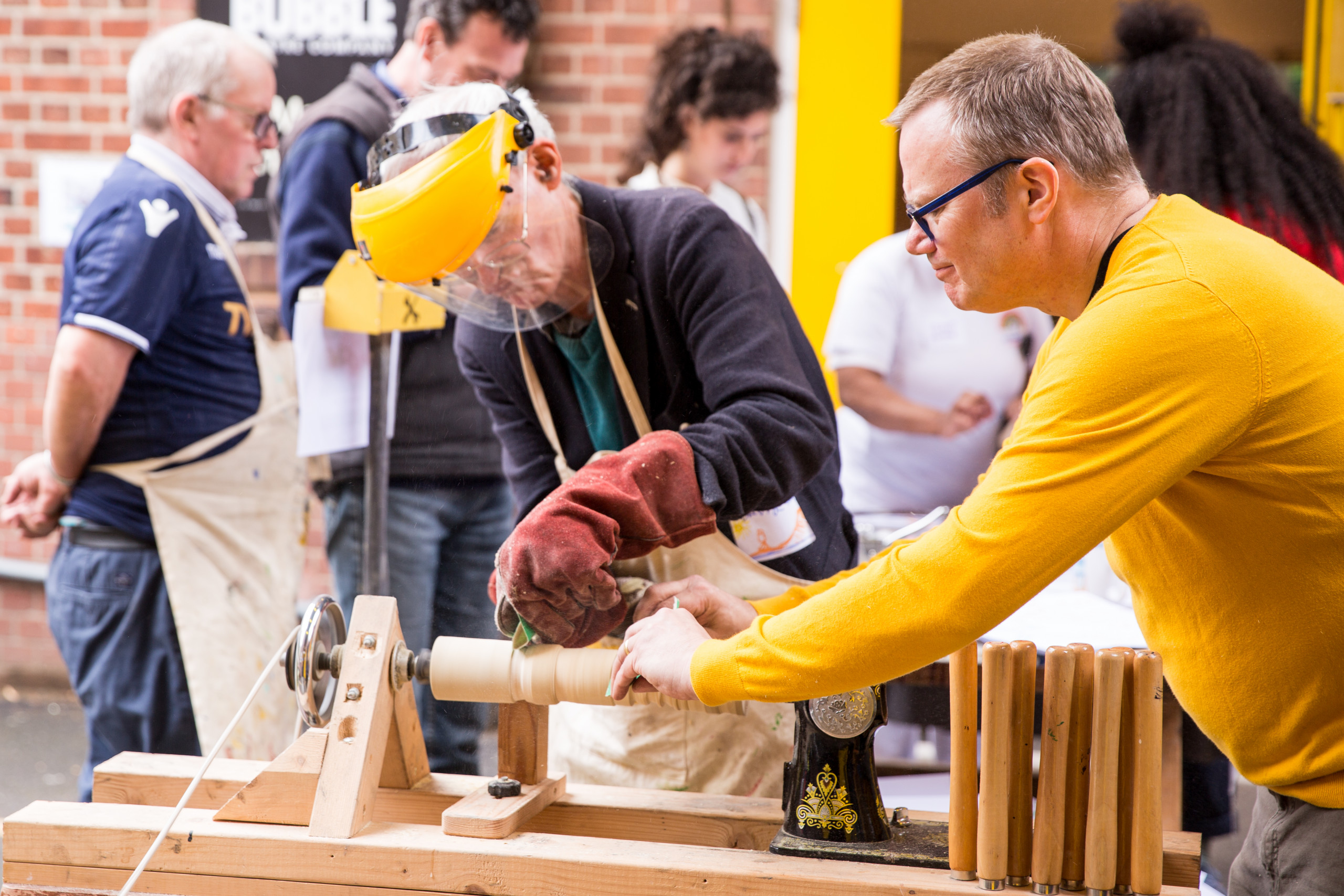 Event Date:
24th March 2022
Event Location:
London Bubble Theatre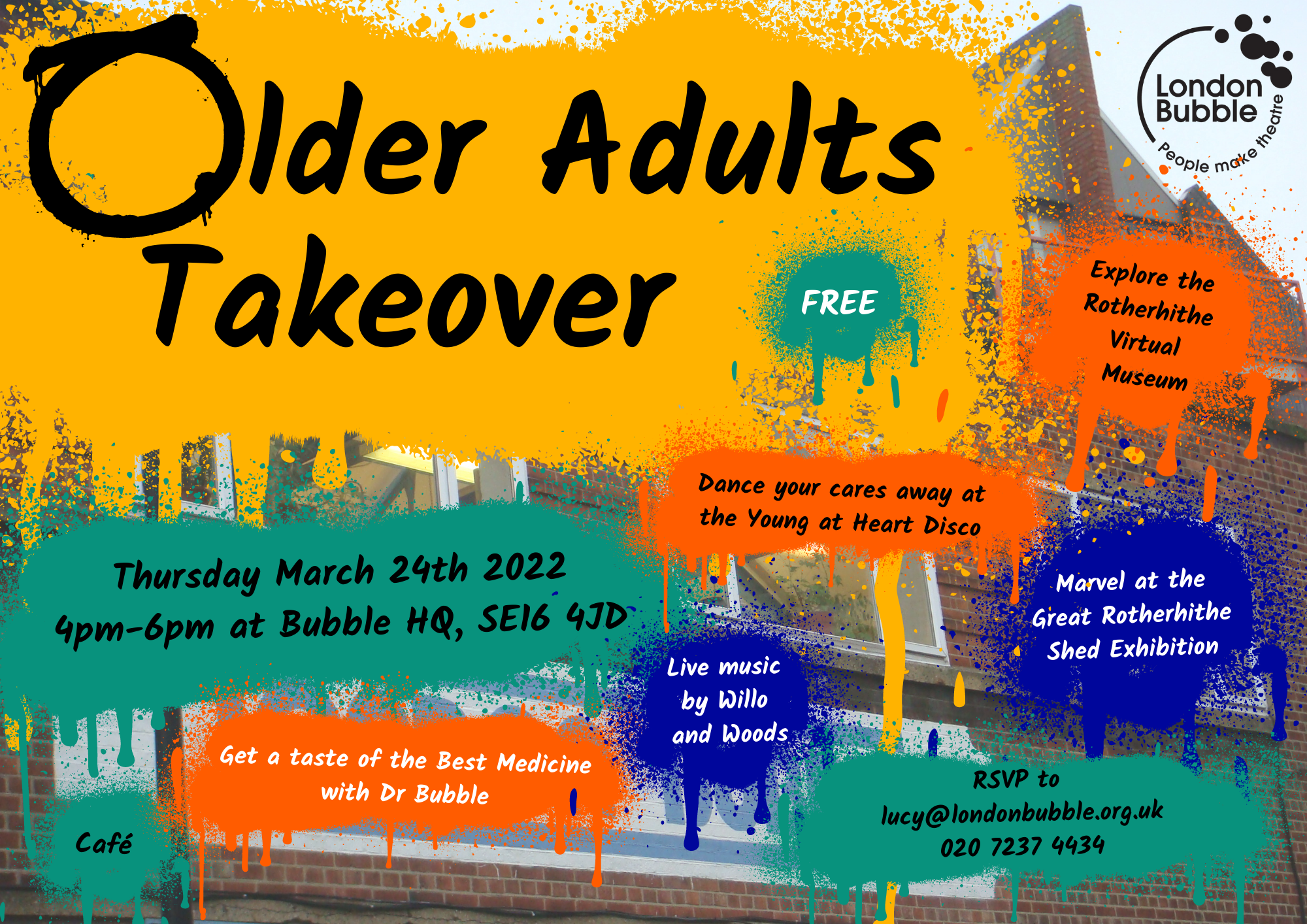 Brace yourself… Bubble's Older Adults' Programme is taking over Bubble HQ!
Now's your chance to enter the world of Tea Break Theatre and the Rotherhithe Shed. There'll be dancing, performances, exhibitions and, of course, refreshments as our groups take charge.  The building will never be the same again…
What's happening?
The Rotherhithe Virtual Museum finds its origins in the Wednesday tea break theatre group at the start of March 2020 in the common room of Ronald Buckingham House in Rotherhithe. Here we open its doors to the public for the very first time! London's first museum of real and imaginary objects?! Don't miss out!
You can also dance the day away at the Young at Heart Disco brought to you by our Harry Lamborn tea break theatre group featuring a bespoke soundtrack and Willo & Woods live music.
Come along and explore The Shed Exhibition too; a specially curated collection of original creations and artwork by our fantastic Sheddists
Then Dr Bubble: The Best Medicine is a performance by our Friday tea break theatre group who usually meet right here at Bubble HQ. So step into the consultation room and join the healing…
Who is this event for?
People who already take part in Tea Break Theatre and The Rotherhithe Shed
Anyone over 55 who is thinking about joining a group at London Bubble
Organisations who support people over 55
And anyone else who wants to celebrate the creativity and stories of the over 55.
If you have any questions or queries, please email lucy@londonbubble.org.uk.
Sorry, this is a past event. Booking is no longer available.