London Bubble is currently open for hires. 
Download our Covid19 Hires Guidance for more information about our Covid-safety measures including restricting numbers, extra cleaning and making all hire spaces self-sufficient.
Please note that our staff are doing a mixture of home and office working are not on site every day.
For questions and enquiries please contact admin@londonbubble.org.uk 
Our large, ground floor workshop is a great space for set and prop building, painting and creating.  With double door access it can accommodate larger scale builds as well as small and detailed projects.
Please be aware that there some structural pillars in the space.
Our workshop is not available to hire on Monday or Thursday afternoons as it is open as The Rotherhithe Shed.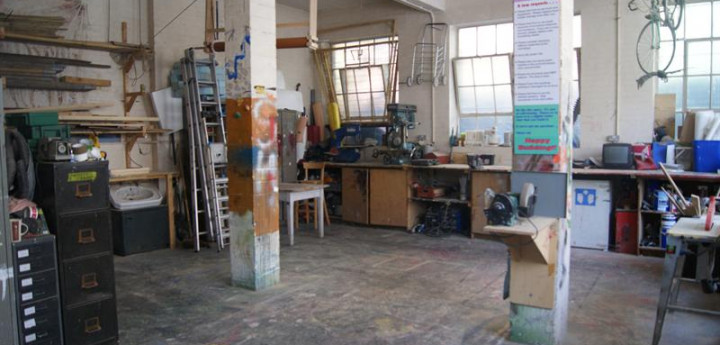 How to book:
To book or to check availability, please get in touch on:
020 7237 4434 | email admin@londonbubble.org.uk or fill in the form below:
For commercial companies:
For charities and not for profit companies:
Cleaning charge:  £25 + VAT per hire.
For bookings of between a few hours up to a week you will be asked to pay 1x cleaning charge.  For longer bookings you'll be charged 1x cleaning fee per week.
Charges are exclusive of VAT which will be added at 20%.