Speech Bubbles is a weekly drama programme taking place in school time, designed to give children an opportunity to have fun telling stories and acting them out. The programme has a particular emphasis on supporting children to gain confidence and develop their physical and verbal communication skills.
In each Speech Bubbles session the children take part in games and activities that encourage them to listen to each other and to express themselves. Each week one of the children takes a turn to make up a story for the other children to act out…and what amazing stories they tell!
Supporting children to develop communication, confidence and wellbeing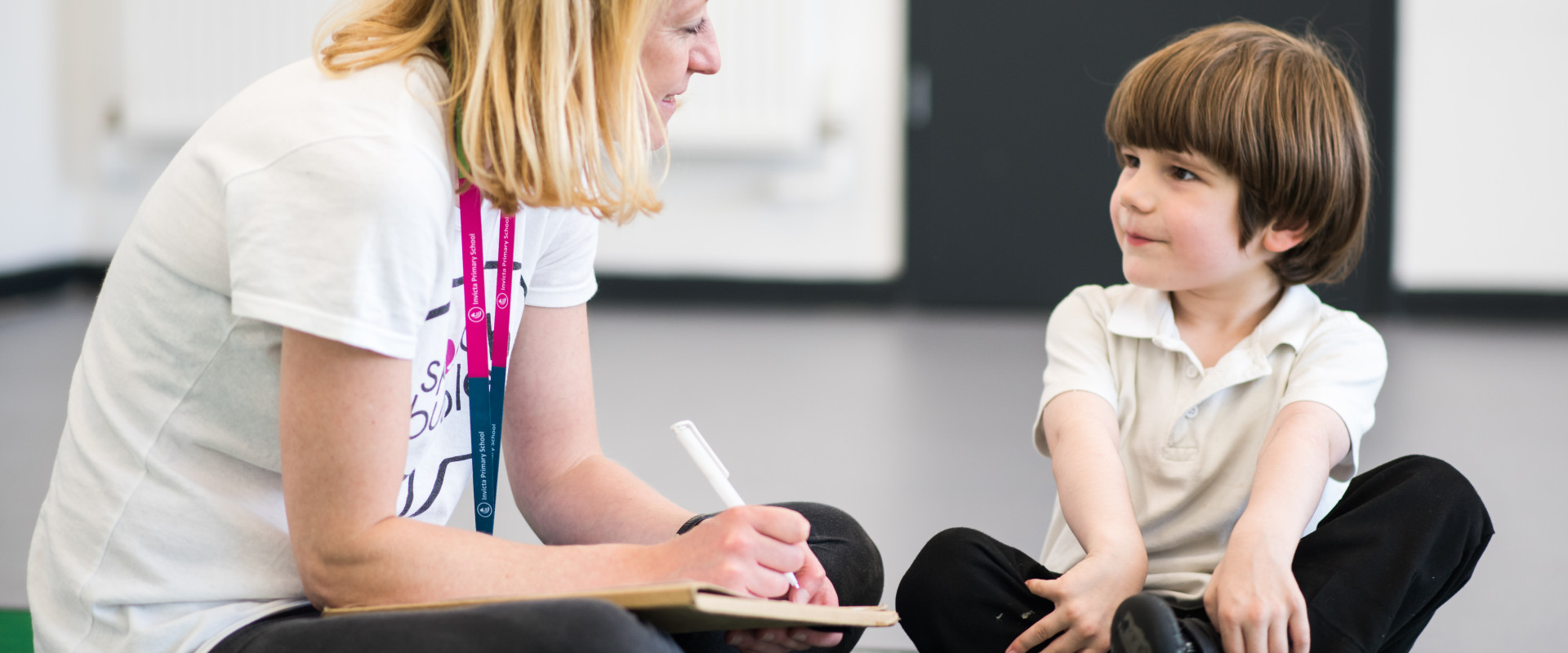 Increasing numbers of children are starting school life with communication difficulties. 10% of children and young people in the UK, a total of 1.4 million, have a speech, language, and communication need (SLCN). However in areas of disadvantage this figure increases, with up to 50% of children starting school speech and language skills that are significantly less developed than those of other children of the same age.
In Speech Bubbles sessions drama practitioners and school staff create a safe and playful space for children in KS1 to develop their communication and social skills. A story drama approach places the child at the centre of the activity, and they become at different times, author, performer and audience.
A recent evaluation revealed that teachers had noticed improvements back in class in 81% of children involved in Speech Bubbles. The project has been the subject of several formal research projects, more details about our evidence rich approach are available on the national Speech Bubbles website.
Speech Bubbles and Artsmark
Speech Bubbles can also be a part of schools' work towards Artsmark. London Bubble is proud to be working in partnership with schools and settings on their Artsmark Award journey. By supporting Artsmark settings, we're helping put the arts at the heart of education, inspiring young people to create, experience and participate in high quality arts and culture.
I would like Speech Bubbles in my school
London Bubble runs Speech Bubbles in Southwark and Lewisham, to discuss bringing it to your school in these areas please contact Emma Lamond, emma@londonbubble.org.uk | 0207 237 4434
In 2021, London Bubble proudly launched Speech Bubbles as its own independent charity and it now reaches more areas across the country than ever before. If you are interested in booking the programme for a school outside of Southwark or Lewisham please contact the national Speech Bubbles charity.
We are grateful to the funders supporting Speech Bubbles in 2022-2023