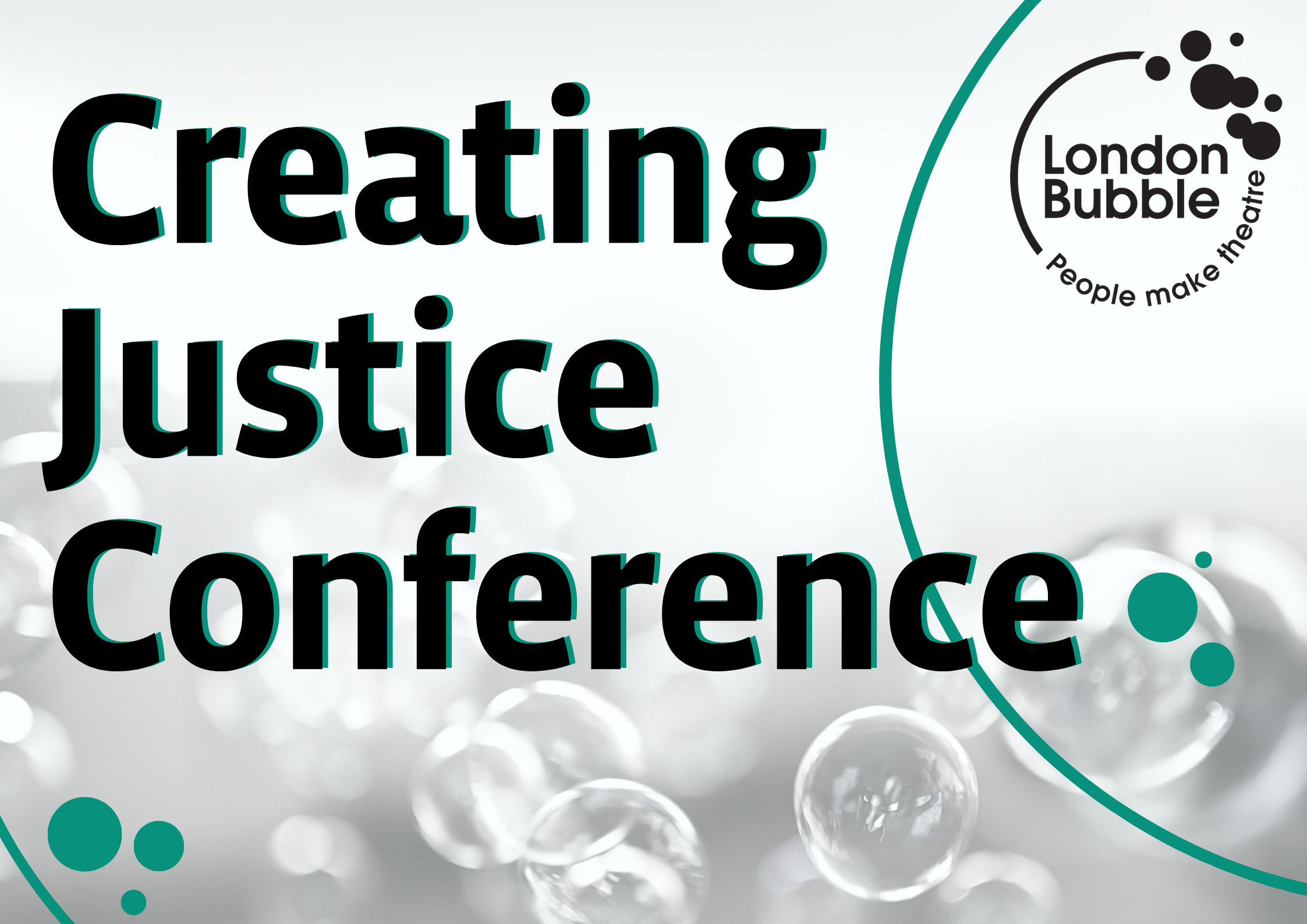 Sharing the impact of London Bubble Theatre's Creating Justice programme in partnership with Southwark Youth Offending Service
Over the last eight years we have developed a programme of participatory theatre interventions for young people in the criminal justice system with Southwark YOS. Following extensive evaluation supported by the Challenge London fund, we are delighted to share this report by Ellie Mendez Sayer and Sophie Reid.
Join us to hear a summary of their findings, see some of the practice, explore the challenges and success of cross-sector partnerships and consider how theatre can offer innovative support within youth justice.
Speakers include:
Sophie Reid Social Researcher
Jenny Brennan Assistant Director, Family Early Help & Youth Justice, London Borough of Southwark
Adam Power-Annand Cultural Learning Professional
Marie Vickers Director, London Bubble Theatre
and the team from London Bubble Theatre
This event is suitable for:
Youth Justice professionals
Theatre makers/Arts professionals working in Criminal Justice
Academics with a particular interest in Youth Justice/Criminal Justice
and Applied Theatre enthusiasts
Refreshments will be provided. Click here to see the programme.