Due to the pandemic we will be postponing the next Young Theatre Makers programme.
We will look to run the programme again as soon as we can safely do so. Please keep checking the website, social media or email natalie@londonbubble.org.uk to be added to our mailing list.
Do you love drama? Do you have something to say about society? Are you 18-25 years old?
Our Young Theatre Makers create plays that inspire other young people to talk about challenging issues.
The programme runs twice each year and we need YOU to make it happen.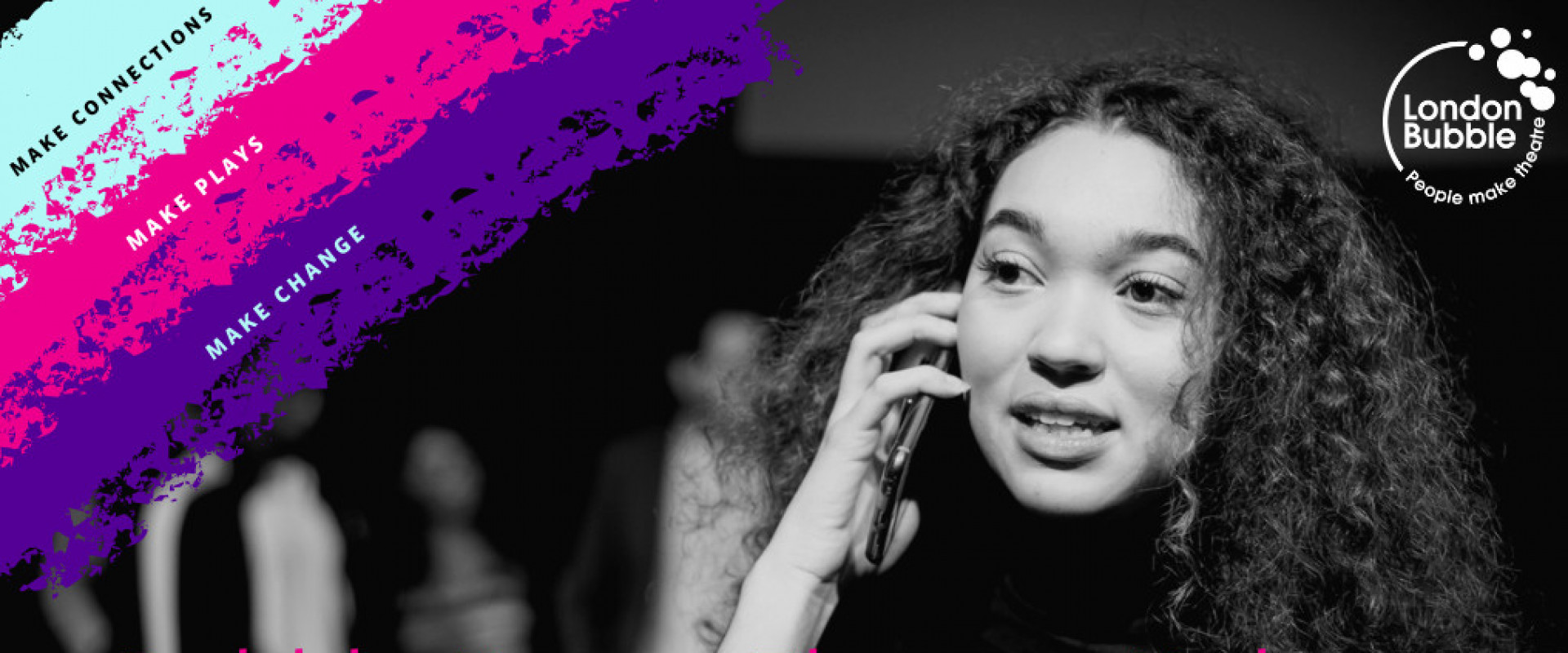 The 12 week programme includes …
Whilst on the programme, participants will complete an enhanced DBS check and Emergency First Aid In The Workplace training.
The Young Theatre Makers programme uses drama to help participants ...
We meet on Tuesday, Wednesday and Thursday afternoons, 1-5pm. Travel is reimbursed and Lunch is provided.
After the programme, participants can join in monthly Bubble Young Associate sessions, attend theatre trips, drop in for ongoing support and more.
Previous participants have gone on to: 
If you are interested in the programme and would like more information, please contact natalie@londonbubble.org.uk, with your name, age and which borough you live in.
This project has been awarded Standard 2 by Project Oracle.
Take a look at this short film of our Young Theatre Makers telling you about the project in their own words.
The dates for the next Young Theatre Makers is not yet confirmed. Show your interest in the programme and be first to hear of any developments by filling in the form below.
We have not yet confirmed the dates for the next Young Theatre Makers programme. If you know a young person who may be interested in the programme then please get in touch below so we can keep you updated on our plans.