As we celebrate our 50th year of London Bubble, we touched base with one of our facilitators, Emma Lamond, to hear all about her 10 years with London Bubble!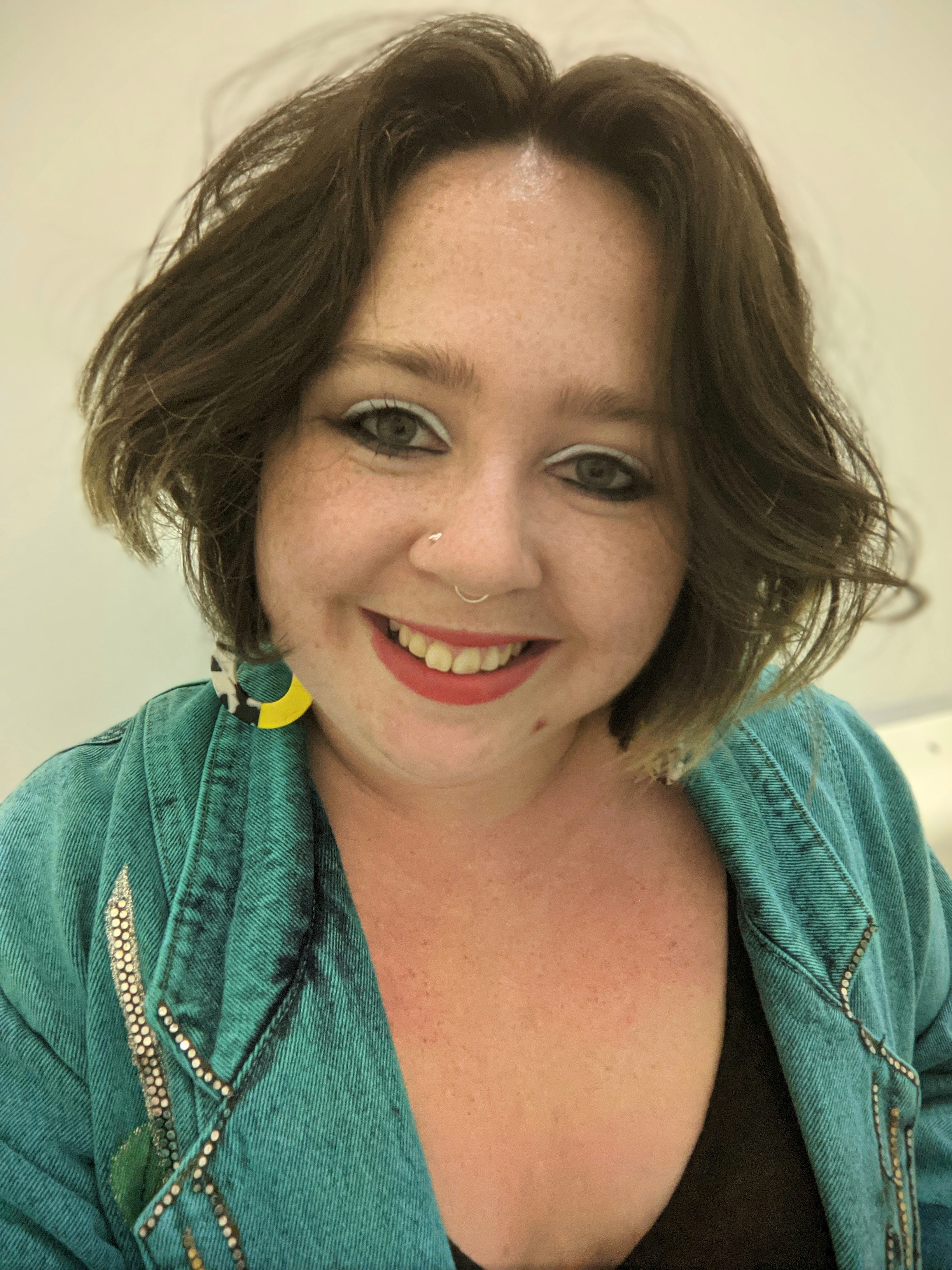 How did you first hear about London Bubble?
I first heard about London Bubble through a director at my local amateur theatre company who was helping me to find some work experience when I was in Year 11. I didn't know anything about the company, other than my friend telling me that London Bubble did amazing drama work for all ages, as well as producing shows. I was so excited to be accepted for work experience – I really thought I'd 'made it' in the theatre world!
What was your first experience with London Bubble?
My first day of work experience was a Saturday, and I was helping out at a conference that London Bubble was hosting about their Participatory Arts project. My jobs included helping to set up the Swedish Church (Bubble's temporary home back then!) and filming the conversations that were happening between the panel members, Bubble staff, East 15 students and everyone else that was there, but I soon found myself asking questions and getting stuck into the debate! For the rest of my work experience, I helped out with some admin tasks, as well as setting up the space for the drama groups and meeting the Young Theatre Makers group. I was so impressed by the work Bubble was doing, and the impact it was having, that I believe it helped to shape my understanding of the industry and what it means to work in the arts.
What have you been up to since you did your work experience with London Bubble?
Since my work experience 10 years ago (wild!) I went on to study at the Royal Central School of Speech and Drama, getting my degree in Drama, Applied Theatre and Education in 2017. Since then, I have worked across London and beyond as an Arts Educator and Theatre Maker, working with children and young people aged 0-25 across a range of Drama-based projects. I also run my own theatre company with my mum, Yellow Coat Theatre Company, which is a cross-generational, women-led theatre collective that creates a platform for emerging creatives from marginalised genders.
What connection do you have with London Bubble now?
After almost ten years of ad-hoc volunteering and catching as many London Bubble shows and sharing as I could, I finally joined the team as a Speech Bubbles Practitioner in 2021. This was a very much a 'full-circle' moment for me, as the Speech Bubbles programme was one of the projects that I first heard about on my work experience that made me realise I could take all the joyful parts about acting – storytelling, silliness and sharing – and use it for something 'useful'. I had used Speech Bubbles as examples of practice throughout in my essays at university, and I had wanted to work on the project for 10 years. I was so happy when I received the email!
What is your favourite London Bubble memory?
My favourite memory from London Bubble was working as a volunteer usher for Bubble's Docks to Desktops production at The Biscuit Factory. I absolutely loved the show and was very proud to play a small part in it. The best shift I worked, was the one where I was making custard cream biscuits as part of a production line as the audience entered, which then cooked during the show, filling the space with the smell of delicious biscuits, which I then got to hand out at the end of the show. I also loved the smell test during the pre-show, and I can still smell the rancid smell of the Tannery!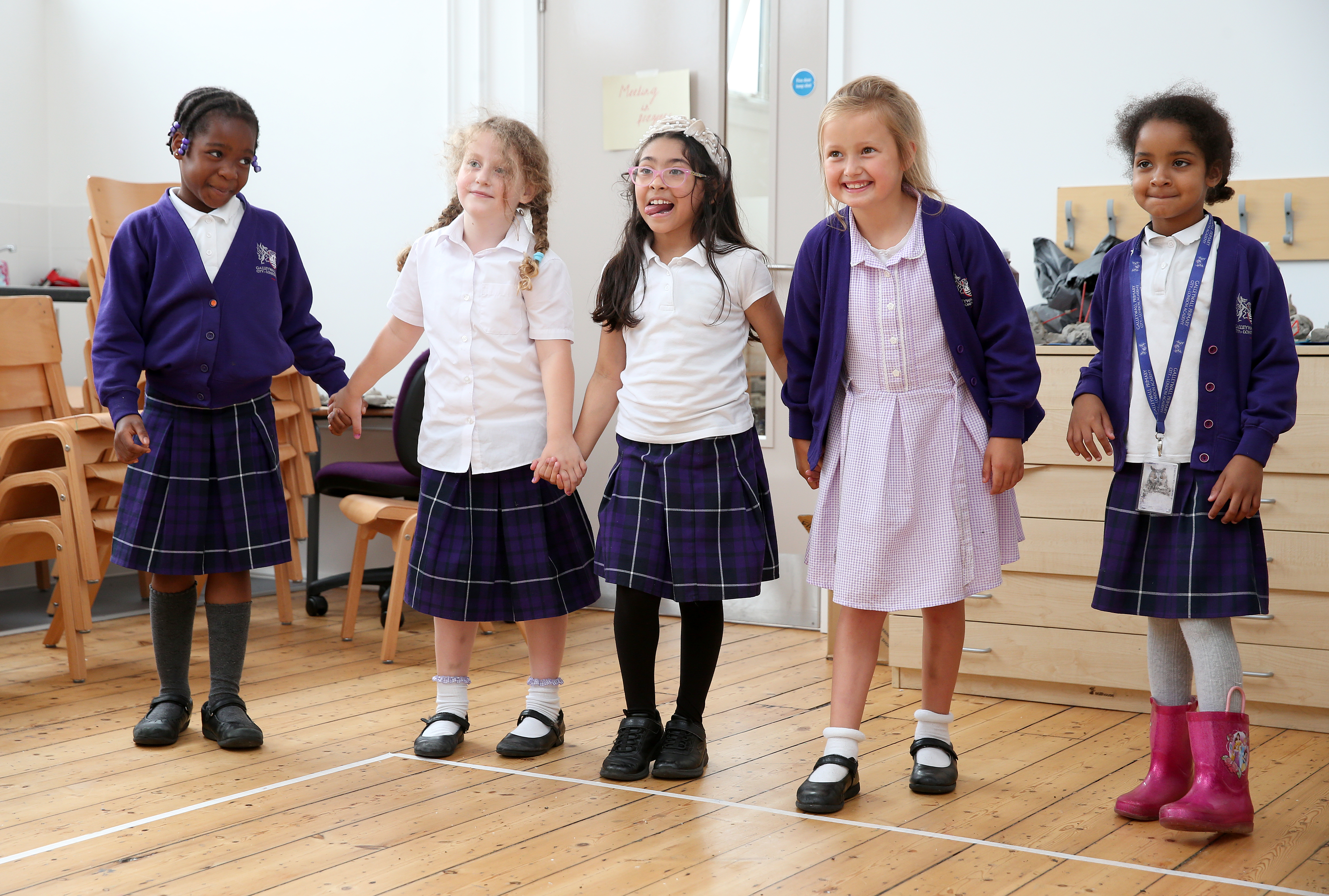 What has London Bubble done to support you as a working professional? 
One of the greatest benefits London Bubble has given me has been the continual check ins and opportunities I have received. The genuine interest they shown in my development from a teenager, with a love for theatre and no idea what to do with it, to a professional Arts Educator. Some of the highlights have been: learning interview skills, then interviewing and transcribing the work for a verbatim theatre project, sharing their world class learning and research that has genuinely impacted the way I work in my participatory roles, and giving me the opportunity to work with their young people on the Speech Bubbles programme.
Emma is currently leading our award-winning Speech Bubbles programme in schools across Southwark and Lewisham. We can't wait to see what the next 10 years hold!